Sandra Bullock and Channing Tatum both have daughters attending the same school, and let's just say there have been issues. 
Tatum revealed in a lie-detector interview with Vanity Fair that he and the beloved actress had one of their "more connective conversations" in the principal's office of their daughter's preschool. 
"Our daughters got into a couple scraps at school because they're both very, very, very strong-willed little girls," Tatum said. "It was a very fun year that year."
Tatum was then asked if the girls still have issues with each other and he said that the two are now inseparable. 
"They love each other now, literally can't get enough of each other," he said. "They just want to hang out all the time."
After Tatum described the girls, the polygraph administrator announced that he was telling the truth.
Sandra Bullock, 58, is raising both her daughter, Laila, and her son, Louis, with Bryan Randall. Tatum, 42, co-parents 9-year-old Everly with his ex-wife, Jenna Dewan.
Bullock announced last year that she was going to step away from acting so that she could spend more time with her family. 
"I take my job very seriously when I'm at work," she said in an interview. "And I just want to be 24/7 with my babies and my family."
Before the break, Bullock starred in a 2022 film, "The Lost City," with Tatum. They first talked about their contentious meeting in the principal's office while interviewing with The New York Times about the movie.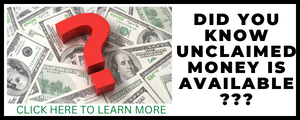 "We were called in together because Everly and Laila were trying to alpha the other one out, and we prayed it was the other's child that caused damage," Bullock told the Times.
Tatum said he had "blocked it all out."
"There's some PTSD attached to it," Bullock chimed in.
They both said that they did the film together so that their daughters could "bond" while the movie was being shot in the Dominican Republic.