The PBS show "Finding Your Roots" has been surprising celebrities with secrets about their families. The latest surprise came to Niecy Nash-Betts who had an emotional reaction when she learned the true identity of her paternal grandfather. 
The much-loved actress was ready for new information from the show's host, Henry Louis Gates Jr., but she got a bit more than she bargained for. Niecy discovered that the man she thought was her grandfather wasn't even related to her. 
The episode began with Gates breaking some awkward news to Nash, her DNA isn't a match to her paternal grandfather's gene pool.
"I was in a state of shock. I think I said, 'Say what now? What exactly does that mean?'" she tells the host.
This is the man that her father and his twin brother believed was their father their whole lives.
"Now that whole theory was defunct," she says.
When Nash broke the news to her father, she told Gates that the experience was surreal. 
"He said, 'What?' And I said, 'Mmm hmm,'" she said and then her father asked if he could call her back in 15 minutes.
"That was the longest 15 minutes of my life. I don't even know what he did in that 15 minutes. But he did call me back and he said, 'Well pumpkin, the journey continues,'" she said.
The next part of the story was finding out who her grandfather was. Gates and his team looked to a DNA database to do some investigation. They found someone who seemed to be Nash's second cousin, which means they share the same grandparent.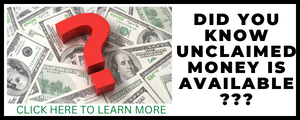 With trial and error, the team discovered the name of Nash's biological grandfather: Frank Jackson.
"So many things are going on in my mind right now," she says. "I wonder if my father ever met him or if he ever knew him in his life, you know? I wonder if he ever saw him before in his life. Wow."
The actor realized that her grandmother had to have been unfaithful in her marriage.
"So Mr. Jackson came around to the house a time or two while she was already married," she says.
Nash learned that he served in World War I and worked in a garage as a scrap metal dealer in St. Louis. She was struck by how close Jackson lived to her father while he was growing up.
"(My father's) destiny was really less than a mile from where he was born. Do you see my head blowing off?" she says.