What is Shakira doing with a life-sized witch mannequin? It appears as though she might be terrorizing her ex-mother-in-law with it. 
The Latin icon's ex-mother-in-law claims that she is being taunted by this life-sized witch that is positioned on Shakira's balcony. The story began circulating this weekend that she placed the gray-haired witch with a pointy hat and broomstick on the balcony of her Barcelona home in direct view of her former mother-in-law's home. 
This scary mannequin appeared just days after the singer released a song that fans believe is about her ex-husband, soccer player Gerard Piqué. 
The video for the song entitled "Out of Your League" has been viewed more than 63 million times in just 24 hours. It is the most-watched Latin song in that period, according to BBC News. 
Some of the lyrics in the song say that Shakira is "worth two 22-year-olds" and accuses her ex of swapping "a Ferrari for a [Renault] Twingo" and a "Rolex for a Casio."
The two broke up in June of 2022 after being married for 10 years, with two children. There were rumors that he cheated on her.
Piqué's mother, Montserrat Bernabeu, told the press in Spain that she believes the witch was put on the balcony to taunt her, according to the New York Post. And a report on the Spanish television show "Más Vale Tarde" said that Bernabeu asked some of Shakira's staff to turn the mannequin away from her house, but they did not do it. 
Bernabeu went so far as to say that Shakira was using the doll to practice witchcraft against her. 
"Weeks ago, I got some information that Pique's mother was worried about an alleged ritual that was done to her with a black witch," Barcelona-based reporter Marc Leirado Millán shared in a tweet. 
"So I went to check if this information was true or not, and sure enough, there was a life-size black witch with a white beard."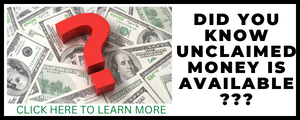 Watch:
🧙‍♀️🔊 Shakira has reportedly been listening to her BZRP session on a loop today, where there is also a witch on the balcony pointing at her ex-mother-in-law's house… pic.twitter.com/ZX2qXJG8lB

— ShakiraMedia (@ShakiraMedia) January 14, 2023