She's one of the most iconic pop singers on the planet and she is reportedly preparing to begin another massive world tour at the age of 64. Sources close to the legendary Madonna have confirmed this huge news. 
An executive close to Madonna told Billboard magazine that this tour will be the "biggest tour she's ever done."
Madonna's tour is expected to have both stadium and arena dates, and it will surely feature plenty of wild activity from the artist.
The last time that Madonna hit the road on a tour was in 2019 through early 2020. It was the Madame X Tour and she had some challenges due to physical ailments. The singer had hip and knee surgeries that needed substantial recovery time. 
Even with the problems, the tour was very successful and got strong critical reviews. Fans were disappointed by the number of late starts and delays. Some fans angered by the delays launched several class action lawsuits, according to Billboard. 
Madonna recently talked about her storied career. She shared one of her favorite quotes from the book, "The Impossible Lives of Greta Wells."
"When you were a little girl Madame, was this the woman you dreamed of becoming?"
Madonna said that she could have never imagined that he life would be so full. She also said she could not have imagined:
"That I would be able to make a living being an artist. 
That I could be the mother I never had.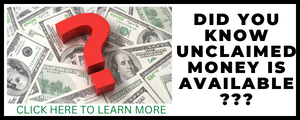 That my children would bring me so much joy!! 
More Importantly that I would be in a position to be able to help others less fortunate then myself…"
There are no details on the setlist or local dates for this upcoming tour. And you won't find any clues on Madonna's social media accounts, she has wiped those platforms clean.  
That I would be able to make a living being an artist.
That I could be the mother I never had.
That my children would bring me so much joy!!
More Importantly that I would be in a position to be able to help others less fortunate then myself… pic.twitter.com/pfvFQTvkeo

— Madonna (@Madonna) January 1, 2023