Alec Baldwin is being charged with involuntary manslaughter in the shooting on the set of "Rust" in 2021. This accident killed cinematographer Halyna Hutchins, authorities said.
Mary Carmack-Altwies, the New Mexico First Judicial District Attorney, announced that Baldwin and the film's armorer, Hannah Gutierrez-Reed, will each be charged with two counts of involuntary manslaughter.
"After a thorough review of the evidence and the laws of the state of New Mexico, I have determined that there is sufficient evidence to file criminal charges against Alec Baldwin and other members of the 'Rust' film crew," Carmack-Altwies said in a statement. "On my watch, no one is above the law, and everyone deserves justice."
on Oct. 23, 2021, a gun Baldwin was holding on set fired a live round, killing Hutchins.
Luke Nikas, an attorney for Baldwin, described Carmack-Altwies' decision as "a terrible miscarriage of justice."
"Mr. Baldwin had no reason to believe there was a live bullet in the gun — or anywhere on the movie set," Nikas said. "He relied on the professionals with whom he worked, who assured him the gun did not have live rounds. We will fight these charges, and we will win."
If convicted, Baldwin and Gutierrez-Reed could face up to 18 months in jail and a $5,000 fine. 
A firearm enhancement on one of the charges makes the crime punishable by a mandatory five years in jail, prosecutors said.
Hutchins was shot at the Bonanza Creek Ranch outside of Santa Fe, New Mexico. Baldwin was rehearsing a scene with a pistol when the gun fired a round. The film's director, Joel Souza, was also injured.
Jason Bowles and Todd J. Bullion are attorneys for Gutierrez-Reed. They said in a statement their client "did not commit involuntary manslaughter."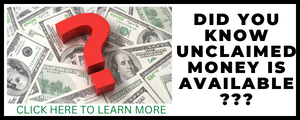 "These charges are the result of a very flawed investigation, and an inaccurate understanding of the full facts," the lawyers said. "We intend to bring the full truth to light and believe Hannah will be exonerated of wrongdoing by a jury."
Hutchins' family said, "We support the charges, will fully cooperate with this prosecution, and fervently hope the justice system works to protect the public and hold accountable those who break the law."