It's got to be one of the most iconic segments in James Corden's "Carpool Karaoke" history. The late-night talk show host travels in his vehicle with stars and they sing along with the radio in the segments. 
But this historic segment took place in a pub in Liverpool, England. Can you imagine being in a pub like you might every day, but on this occasion, Sir Paul McCartney walks in? 
That is exactly what happened with some patrons in McCartney's hometown. 
The legendary Beatle shared with James Corden and those in the pub that day about his amazing career and memories he had of Liverpool. And they didn't just talk, McCartney got behind the keyboard as well and brought down the house with some of his music. 
McCartney's trip down Penny Lane was extremely memorable and it brought Corden to tears. There's nothing like one of the Beatle's famous songs with themes like love, peace, joy, and togetherness to grab ahold of your heart. 
Maybe the best part of this show was when McCartney began talking about how he wrote the mega-hit "Let It Be."
While they were driving, Sir Paul told Corden that it was inspired by a dream of his late mother. 
"My mum, who died, came to me in the dream and was reassuring me, saying it's gonna be OK, let it be." McCartney said. "I wrote the song 'Let It Be,' but it was [inspired by] her positivity."
"It got me emotional there, Paul," Corden said, sharing the feelings of everyone watching.
"That's the power of music," McCartney replied. "It's weird, isn't it, how that can do that to you?"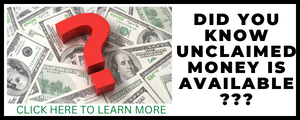 Some of you reading this might be at a place where "All You Need Is Love."
Take some time and watch the video below of this great legend and James Corden. Why don't you gather some folks, you know, "Come Together, Right Now."